Correction of eyelids Plasma IQ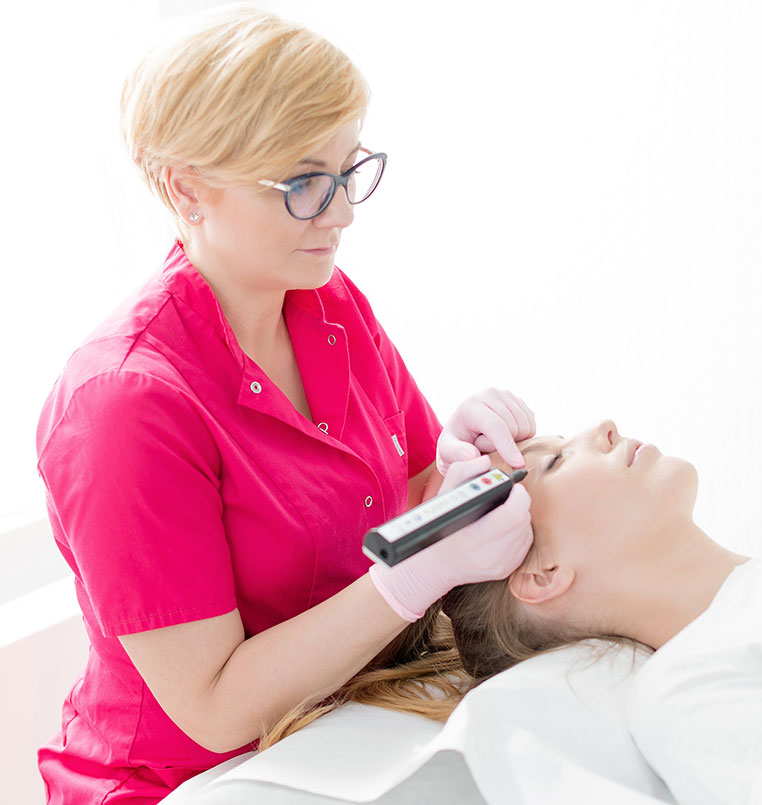 Eyelid correction effects
The non-surgical correction of the eyelids using Plasma IQ technology results in safe and controlled evaporation of the epidermis, resulting in a visible smoothing effect, increased tension and skin lifting.
What does the eyelid correction surgery look like?
Eyelid lift without a scalpel is possible thanks to the use of Plasma IQ, an innovative device designed for the treatment of so-called non-ablative surgery. Plasma IQ is a plasma generator created during the treatment between the tip of the device and the skin due to the small electric arc. Plasma in a controlled manner causes sublimation of the epidermis and local shrinking of the skin. It is worth noting that the procedure is performed pointwise without affecting the surrounding healthy tissues, limiting the thermal damage of the dermis, bleeding, necrosis, burns or inflammatory reaction in the surrounding tissues, as well as the risk of post-inflammatory discoloration. The undoubted advantage is also the lack of exclusion of the patient from daily activity (only spot, tiny scabs are created during the procedure). The treatment is not painful, but for the patient's comfort the skin is anesthetized with lidocaine cream. The treatment is always preceded by consultation and medical history, during which indications and possible contraindications are determined.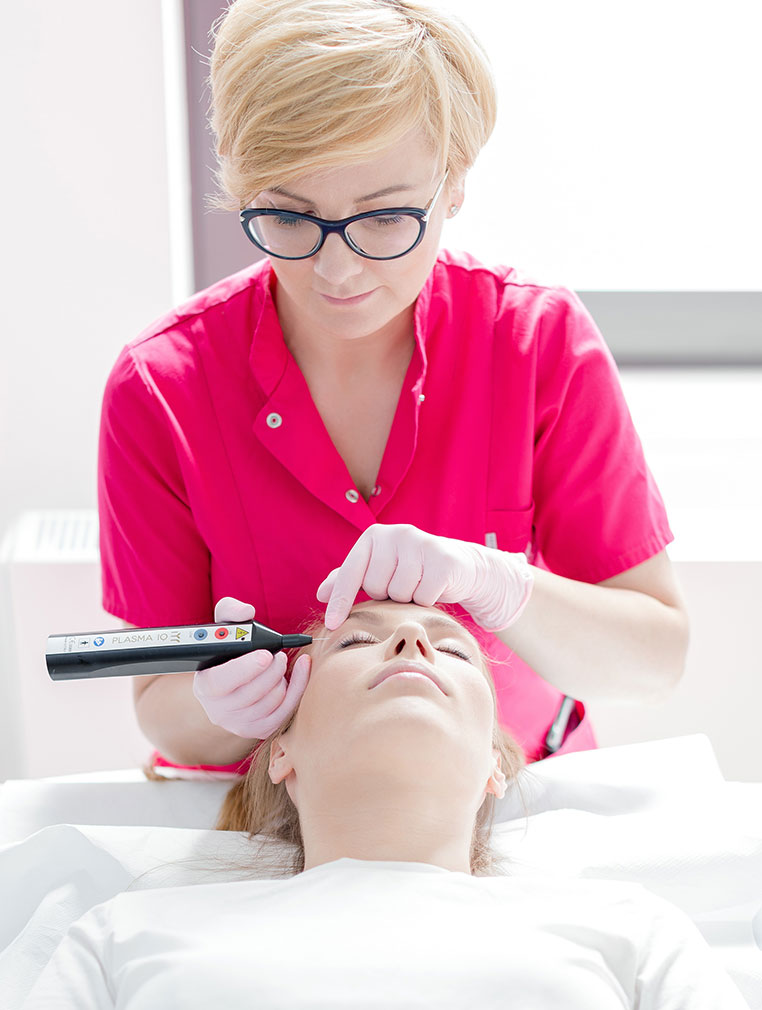 Eyelid correction surgery
The entire procedure takes 30 to 60 minutes (including anesthesia).
Recovery period after eyelid correction
The patient may return to normal activity after about 2 days (during this time there may be edema), but the period of post-operative recovery lasts about 7 days (during which the process of healing of the sublimated epidermis occurs) – falling of the scabs.
Time of eyelid correction lasting effects
The surgery of non-surgical eyelid correction ensures lasting effects. Using plasma, you can treat flaccid skin in other areas of the body, such as excess skin around the ears, smoker's wrinkles.
Contraindications
pregnancy,
taking anticoagulants,
coagulation disorders (including congenital hemorrhagic and vascular defects),
severe, unregulated hypertension or diabetes,
purulent infections in the planned surgery.
The presented description of the procedure is of general character and does not constitute medical information. The basis for the operation is always an individual medical consultation.
[rev_slider alias="caruzela_en"]