3 in 1 GeneO® skin revitalization
The effects of the treatment
The GeneO® method has been designed in such a way that it can be used for all skin types and for every area of the face. This breakthrough solution is based on the natural mechanisms of the body, thanks to which you can achieve at the same time 3 effects: exfoliation of the external, damaged layer of the epidermis, absorption of revitalizing substances, natural oxygenation. The treatment guarantees immediate effects of improving the color and hydration of the skin. The unsightly-looking discolorations disappear, and the wrinkles are significantly reduced. The face regains its radiant and youthful appearance. GeneO® is a way of proper care as well as a guarantee of optimal absorption of nutrients.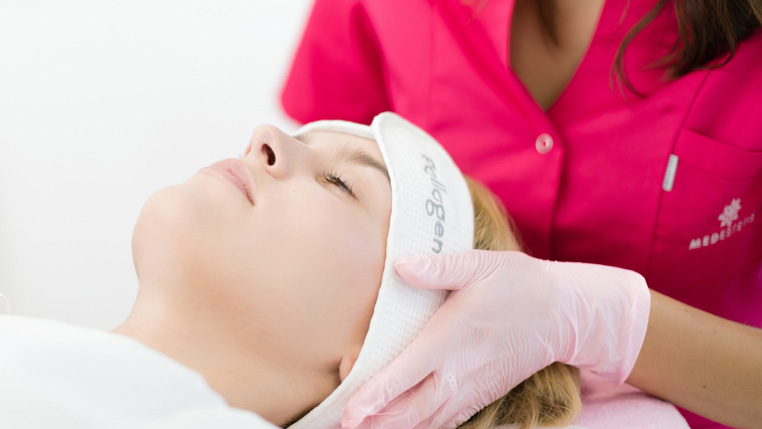 What does the treatment look like?
Depending on the effects you want to get the patient, you can use two types of gel: NeoRevive® for rejuvenating or NeoBright® for brightening and nourishing. The preparations are imposed by a doctor or cosmetologist on previously prepared and cleansed face and neck skin.
The applied gel combines its action with a specially developed Capsugen capsule based on sodium bicarbonate and citric acid. The substances cause an appropriate chemical reaction called the Bohr effect. This results in the formation of a number of bubbles containing numerous CO2 molecules which, breaking on the surface of the skin, provide it with sufficient oxygen. Microgranules escaping from the capsule cause immediate exfoliation of the stratum corneum, and at the same time remove existing impurities. Cleansing, oxygenation of the skin and exfoliation of the epidermis will quickly absorb active substances contained in the applied gel, among others azelaic acid, kojic acid, hyaluronic acid.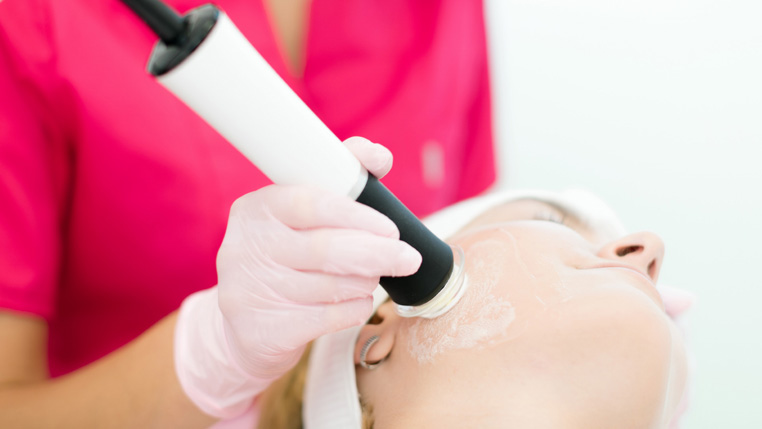 Time of treatment
The treatment lasts from 15 to 30 minutes.
The period of convalescence
In a few cases, slight redness may appear on the skin, which quickly disappears. Generally, patients do not require a special convalescence time and can return to normal activity immediately after the treatment.