iPixel® ablation resurfacing skin Alma Harmony Pro
Treatment technology
The Harmony XL platform (ALMA LASERS) with which the ablative resurfacing procedure of iPIXEL ™ is performed is now in aesthetic medicine. Using it, you can perform dermatological and aesthetic therapies using laser radiation.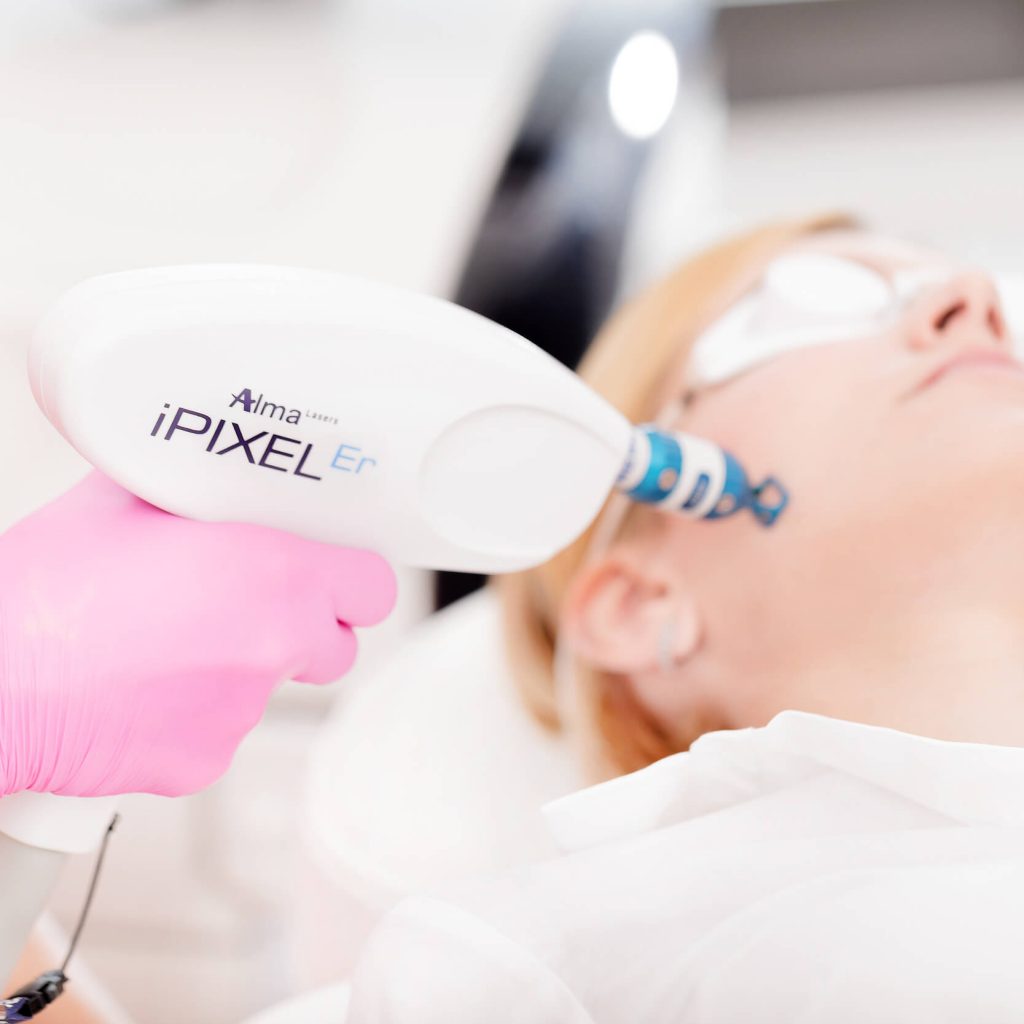 The effects of the treatment
The main goal of the iPixel ™ resurfacing treatment is to improve the overall condition of the skin. The therapy allows to eliminate small wrinkles, scars or even stretch marks as well as to improve the color. It is a great way to fight the problem of irregular skin structure, surgical and post-acne scars.
What does the treatment look like?
Laser skin rejuvenation treatment for the patient's comfort is performed under local anesthesia using lidocaine cream. The therapy is based on fully controlled damage and remodeling of the skin cells. In this way, the skin structure is regenerated. New cells support the process of tissue reconstruction as well as accelerate the production of collagen and elastin fibers.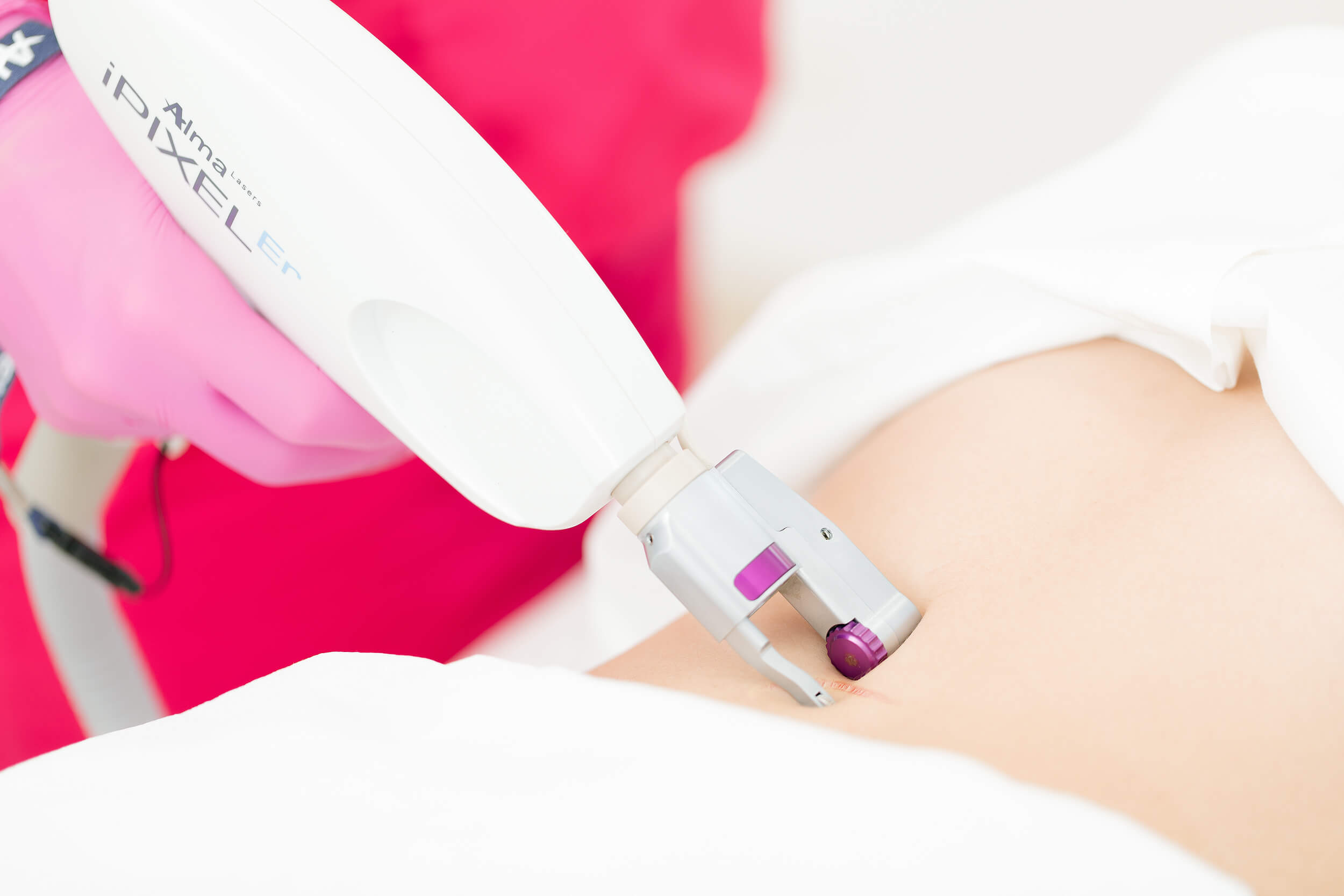 The duration of treatment
The treatment lasts from 30 to 60 minutes.
The period of convalescence
The skin after the treatment can be red and may give a tanned appearance. The recovery time does not exceed 7 days and is dependent on the extent to which the skin has been damaged and this depends on the therapeutic indications. The healing process usually lasts less than 4 weeks. After the treatment, it is important to properly skin care in accordance with the doctor's instructions. In the postoperative period it is not recommended to tan your skin.
The duration of the effects
The effects can last up to 2 years if the patient decides to follow a series of treatments and adheres to the doctor's recommendations.
Contraindications
Bacterial or viral infection,
Immune system disorders,
Isotretinoin (during the last 6-9 months),
Scleroderma,
Radiotherapy,
Healing disorders,
Pregnancy and breastfeeding,
Skin type VI,
Other possible contraindications include irregular skin pigmentation (psoriasis, vitiligo) and recurrent infections.
The presented description of the procedure is of general character and does not constitute medical information. The basis for the operation is always an individual medical consultation.